Balis Best Classic Roast Original Arabica Coffee Hard Candy, 5.3 oz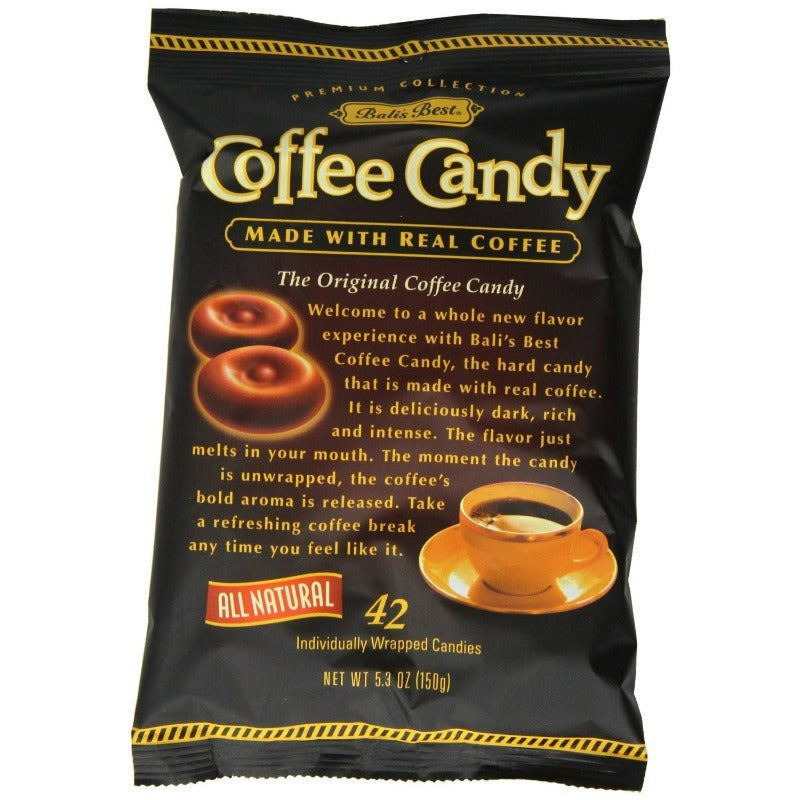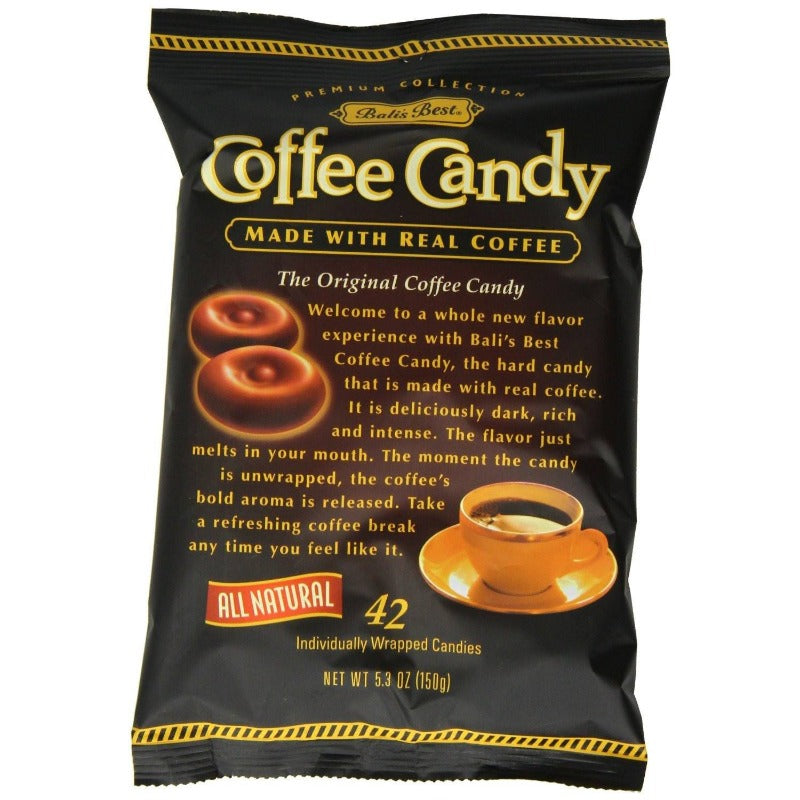 Balis Best Classic Roast Original Arabica Coffee Hard Candy, 5.3 oz
$4.29
Bali's Best Hard Coffee Candy, 5.3 oz from Indonesia. Made from Arabica coffee. Individually wrapped, 42 pieces.  
The caffeine content is roughly 3 mg per piece, so you'd have to eat 20+ pieces to get the equivalent kick of an 8 oz cup of tea/coffee.  Best used for a little mid day or late afternoon pick me up!
New packaging in 2022! Check it out!
Balis Best Classic Roast Original Arabica Coffee Hard Candy, 5.3 oz
The best of the best online candy stores !!
The owner of this store is the best !
I have tried new candy several times and they all been fabulous !! I'll keep buying from her as shipping is easy n fast . The candy is always fresh to !! I'm very happy with this store..
You might also like