Chimes Toasted Coconut Hard Toffee Candy with Sea Salt, 3.5 oz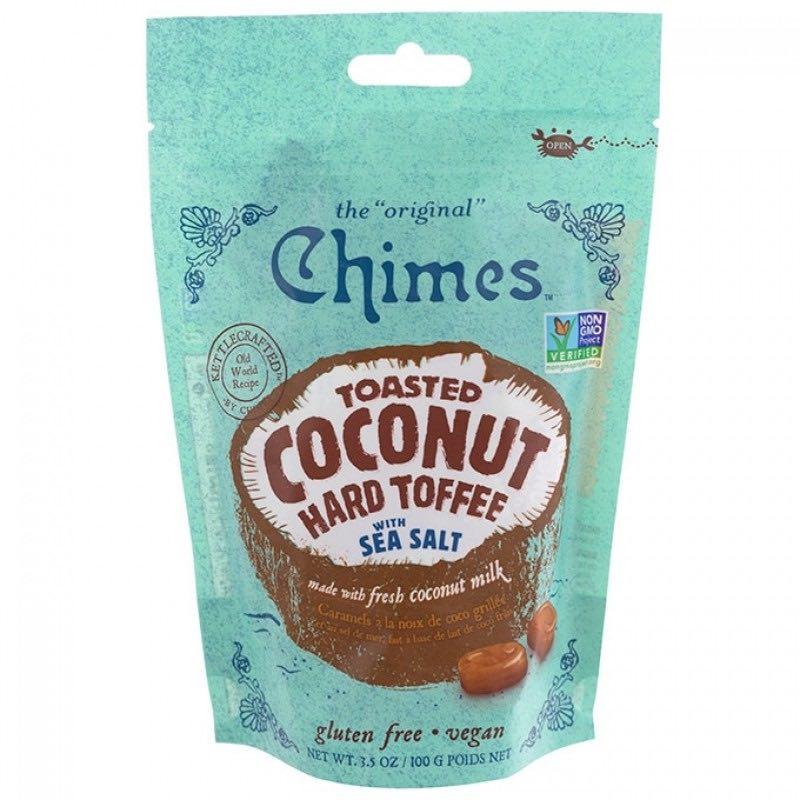 Chimes Toasted Coconut Hard Toffee Candy with Sea Salt, 3.5 oz
$4.29
If you know Chimes from their great ginger candy then this is an even more special treat if you like coconut.  Imagine a sea salt caramel enhanced with coconut milk, except it was left to harden and now its a brittle toffee.  Individually wrapped, about 21-23 pieces a bag.  This product is also gluten-free and vegan.
Chimes Toasted Coconut Hard Toffee Candy with Sea Salt, 3.5 oz
Love these!
These are awesome candies! The sweet the salty, the toasted coconut - delicious!
The best
Not too sweet. I love these. Great flavor.
You might also like