Uha Mikakuto Japan Puccho Puchao Mixed Fruit Fizzy Soda Grape Watermelon Orange Apple Chewy Candy with Flavor Crystals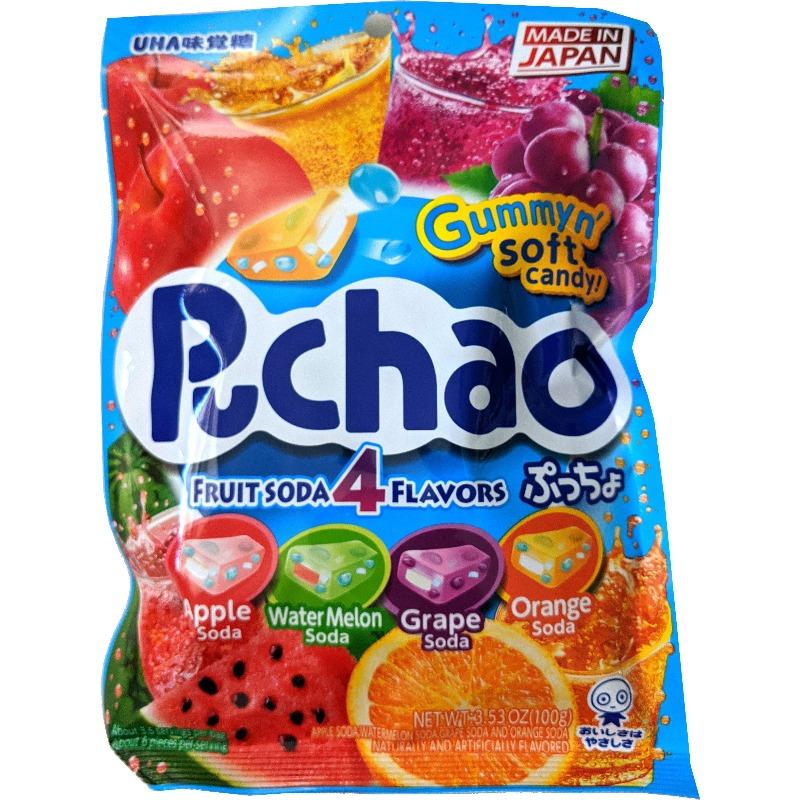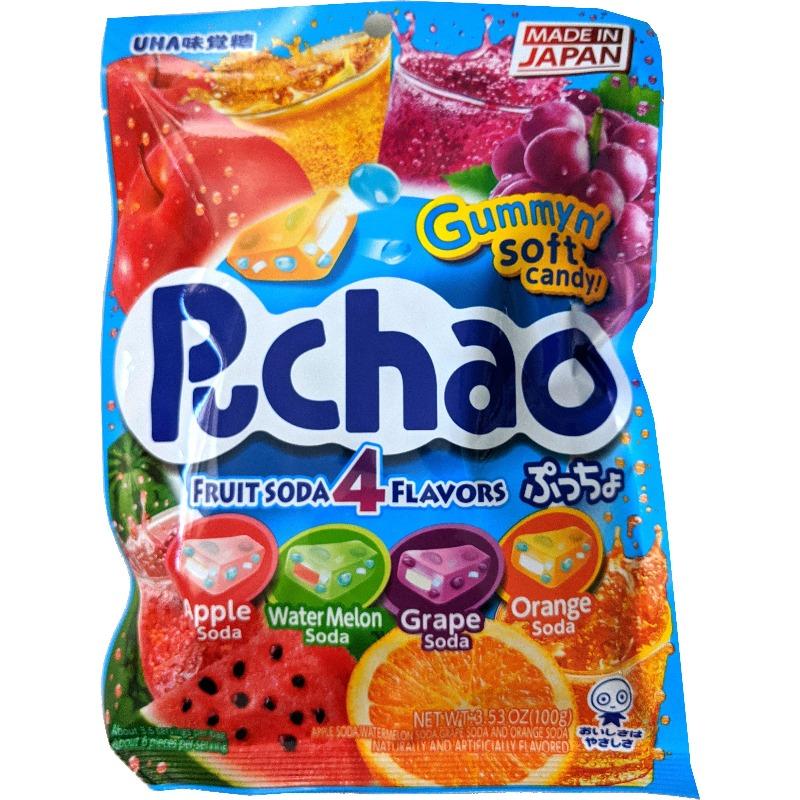 Uha Mikakuto Japan Puccho Puchao Mixed Fruit Fizzy Soda Grape Watermelon Orange Apple Chewy Candy with Flavor Crystals
$3.99
Individually wrapped Puccho / Puchao chews, 4 flavor fruit soda mix of Grape, Watermelon, Apple and Orange in a 3.53 oz bag.   I love the fizzy tablets, and you could only get that in the Ramune Soda version, and now you can get it in these fruits.  Awesome!  Approximately 18-21 pieces.
Yum
Easy to order, fast shipping, and good quality candy.
Om nom nom nom
Ordered my fav Puchao candies and got them quickly. So yummy. Will order again when ran out of my supply.
AWESOME
The candies are the best priced from auntie k and arrived quickly. All my coworkers loved them so much which prompted me to quickly place another order only a week after receiving my first one. And that other order has already arrived and we're currently enjoying it!
You might also like