Balis Best Classic Roast Original Arabica Coffee Hard Candy Jar, 100 pieces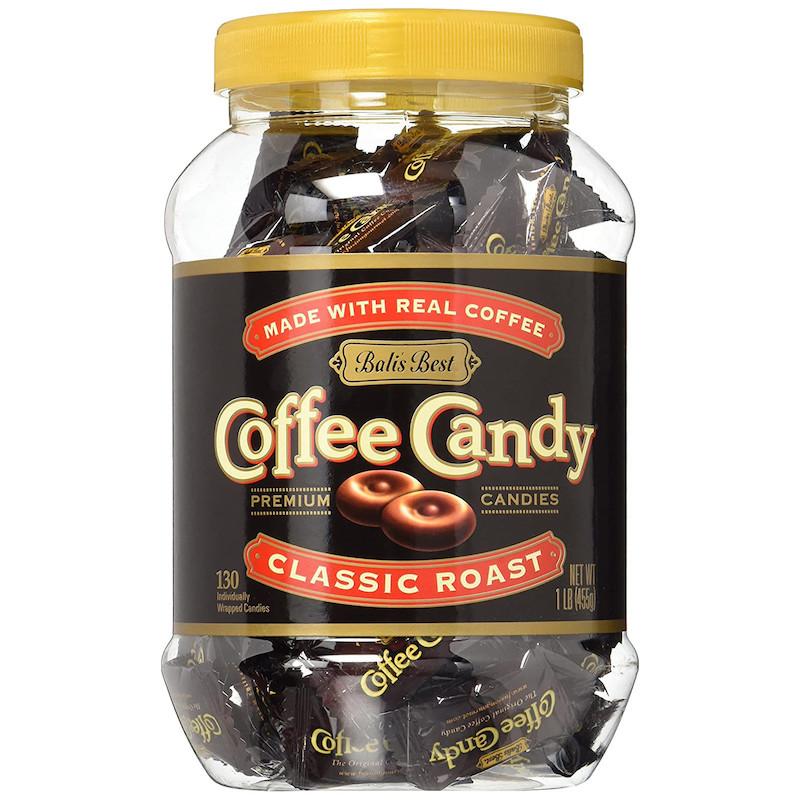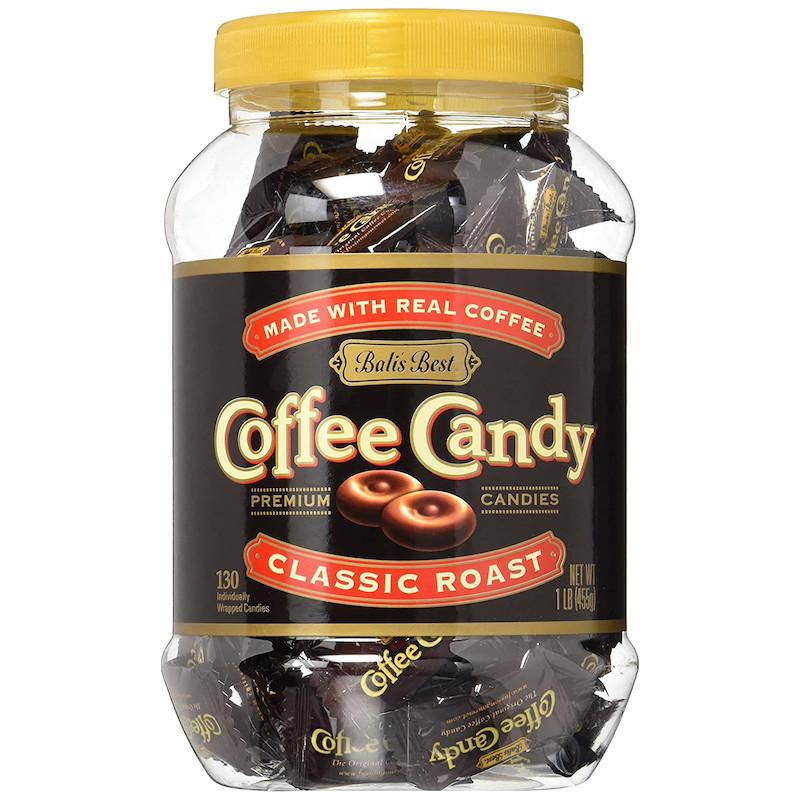 Balis Best Classic Roast Original Arabica Coffee Hard Candy Jar, 100 pieces
$12.99
Bali's Best Classic Roast Arabica Coffee Hard candy available in a nice family size jar. Perfect for the office! Contains approximately 100 pieces.  The caffeine content is roughly 3 mg per piece, so you'd have to eat 20+ pieces to get the equivalent kick of an 8 oz cup of tea/coffee.  Best used for a little mid day or late afternoon pick me up!
VERY OLD CANDY....SEE PHOTO
Ordered your candy..since I eat it only give treats to the church but haven't known they are not eating it since stuck to wrapper....also not even round as should. I am imbarrased. ..carole...pls. refund
clasic roast coffee.
I loved this coffee candy.
Tastes as good as a Mocha
We love the Classic Roast Coffee Candy as an after dinner treat.
You might also like