Balis Best Espresso Coffee Hard Candy, 5.3 oz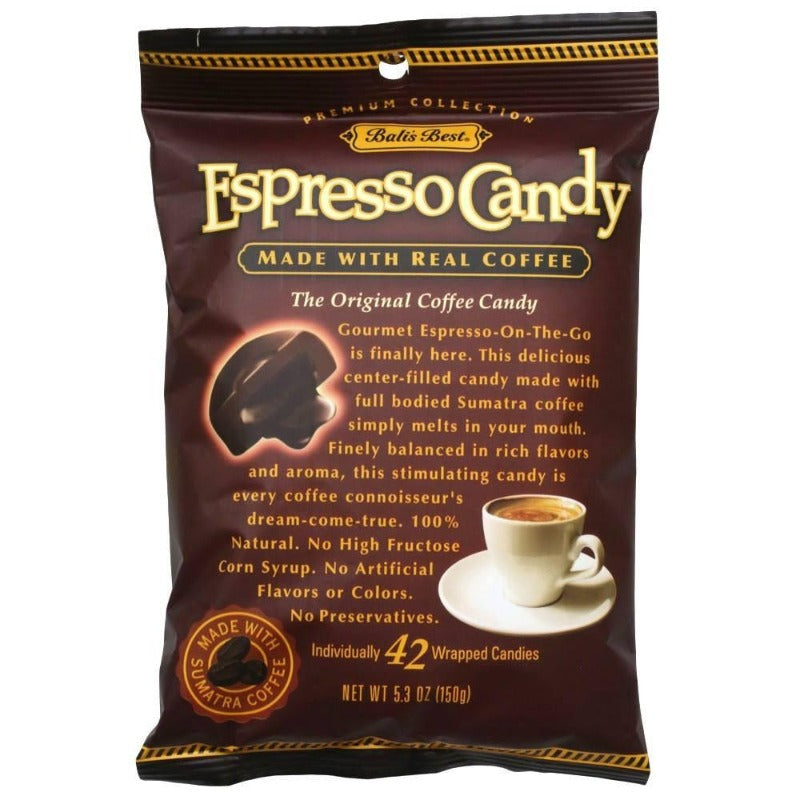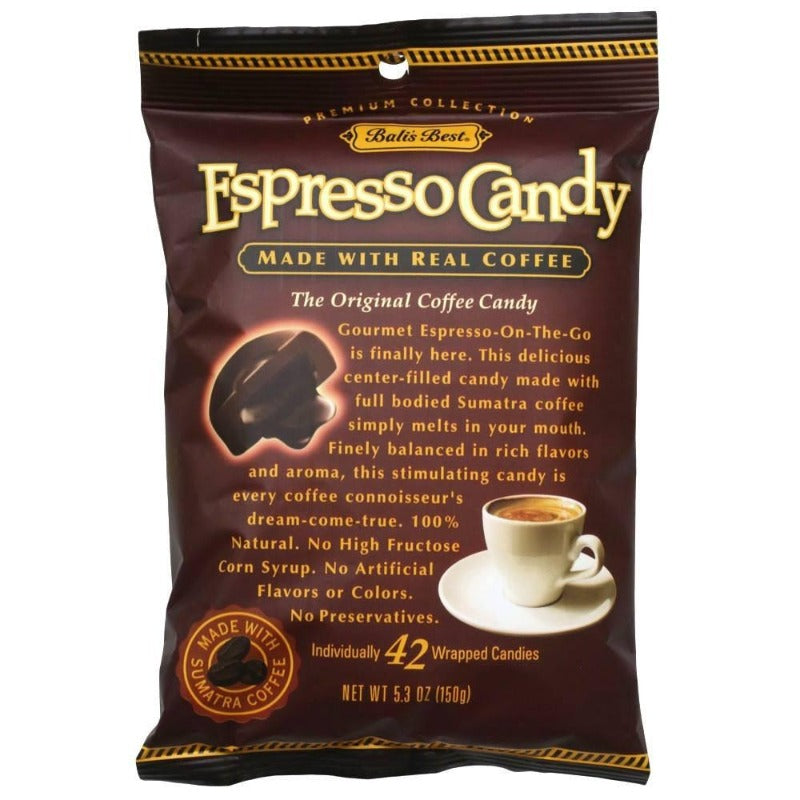 Balis Best Espresso Coffee Hard Candy, 5.3 oz
$4.19
Bali's Best Espresso Coffee Hard Candy. 42 individually wrapped candies per bag, 5.3 oz.  Arabica coffee beans (from Sulawesi, Indonesia) for a dark, rich, bittersweet coffee flavor. This candy, unlike the classic roast regular, is center-filled with espresso. Its not a liquid that pours out when you crunch on it but more of a thick honey syrup consistency.
Yummy
These coffee candies are delicious.
My favorite candies
These are the best candies. All organic
Chimes Coconut Toffee!
This was so good. My family loved it.
You might also like