Kanro Pure Fruit Sweet and Sour Gummy Candy, 1.97 oz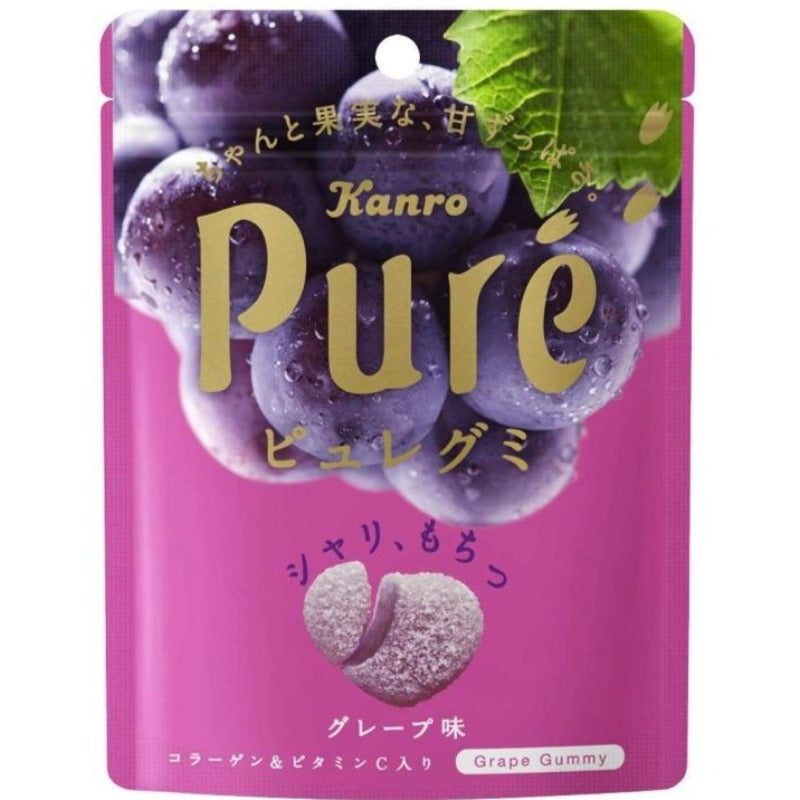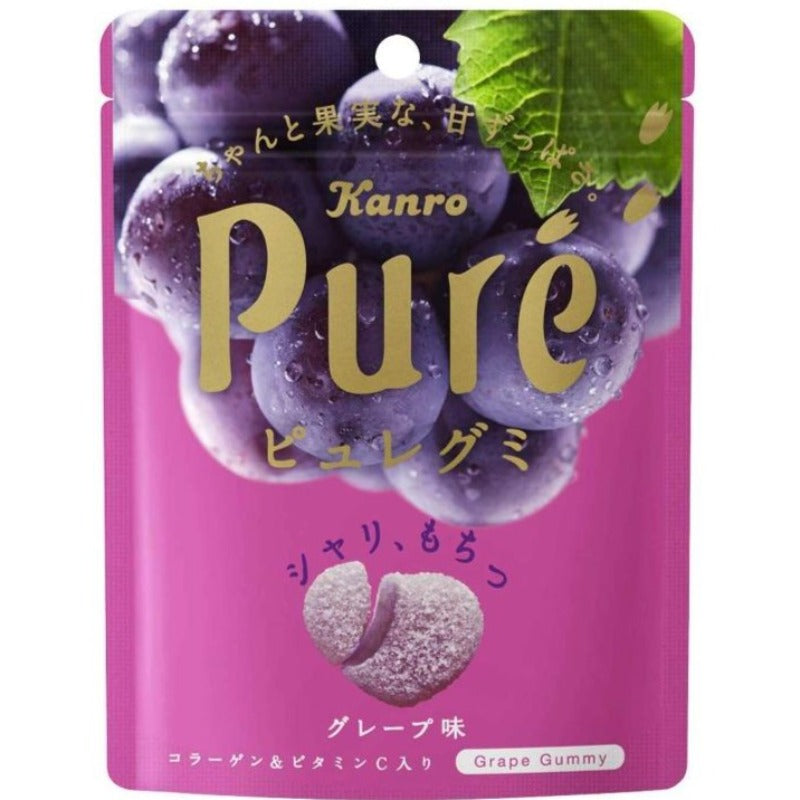 Sold Out
Kanro Pure Fruit Sweet and Sour Gummy Candy, 1.97 oz
$1.59
Is it pronounced pure or puree?  No idea, but who cares!  Its real good.  I'll try to get more flavors as they become available but the gist is that these gummies are packed with sweet fruit juice dusted on top with this sour sugar coating. The Kanro gummy is tougher like a sour patch kid which is the kind I like.  Its not smooth and slippery, a rough texture.  The package is resealable but that doesnt make any practical sense since its one serving, not like you will share it with friends/family.  I didn't.
Made in Japan, about 16-17 gummies a package.
Current flavors available: Grape
** ON SALE CLEARANCE ** Expiration date 08.23 (no day listed)
Yummy candy!
My order arrived quickly and was packed. Auntie K offers a great selection. The fettuccine gummy candy is my fav!
Some loved, some hated
Tasted like sweet and sour grape gummies!
I knew these were gonna be great
Honestly, I'm happy I bought the last few. This is on point to wanting that white grape flavored gummy. It reminded me almost like a sour patch but not as sour and more on the sweet side. These are addicting!
You might also like